Investment Casting Parts
Product categories of Investment Casting Parts, we are specialized manufacturers from China, Investment Casting Parts, Oem Investment Casting Parts suppliers/factory, wholesale high-quality products of Investment Casting Small Parts R & D and manufacturing, we have the perfect after-sales service and technical support. Look forward to your cooperation!
China Investment Casting Parts Suppliers
Investment Casting is an industrial process based on lost-wax casting, one of the oldest known metal-forming techniques. The term "lost-wax casting" can also refer to modern investment casting processes.
Today, more advanced waxes, refractory materials and specialist alloys are typically used for making patterns. Investment casting is valued for its ability to produce components with accuracy, repeatability, versatility and integrity in a variety of metals and high-performance alloys.
The fragile wax patterns must withstand forces encountered during the mold making. Much of the wax used in investment casting can be reclaimed and reused. Lost-foam casting is a modern form of investment casting that eliminates certain steps in the process.
Investment casting derives its name from the pattern being invested (surrounded) with a refractory material. Many materials are suitable for investment casting; examples are stainless steel alloys, brass, aluminium, carbon steel and glass. The material is poured into a cavity in a refractory material that is an exact duplicate of the desired part. Due to the hardness of refractory materials used, investment casting can produce products with exceptional surface qualities, which can reduce the need for secondary machine processes.
The process can be used for both small castings of a few ounces and large castings weighing several hundred pounds. It can be more expensive than Die Casting or Sand Casting, but per-unit costs decrease with large volumes. Investment casting can produce complicated shapes that would be difficult or impossible with other casting methods. It can also produce products with exceptional surface qualities and low tolerances with minimal surface finishing or machining required.
We can supply big range of such investment Casting Parts.
B. Main particulars
MAIN PARTICULARS

Material for product

carbon steel, alloy steel, stainless steel, aluminum alloy, zinc alloy, brass, gray iron, nodular cast iron, ductile Iron or other specified

Standard

ASTM, ASME, DIN, JIS, ISO, BS, API, EN

Certificate

ISO9001

Dimension

As per drawing, as large as we can

Processing

Step1:investment casting

Step2:turning, milling, drilling, grinding, threading, CNC Machining, boring

Finishing surface

Machined surface with oil, blasting and painting, anodize, polishing, powder painting, electrophoretic coating-

Marking

as per clients` requirements

Inspection

material, construction, dimension, heat treatment, hardness, NDT

Quality

ISO9001, PPAP control production

Lead time

20-30 days for sample, consult with customer for mass production

Delivery

Express for sample, ocean shipping/air for mass production

Our Capabilities

CNC machining, CNC center machining, drilling, milling, turning, grinding, tapping, boring

Engineering & manufacturing services

R&D process, tooling and gauging design, product design

Integrated CAD/CAM system, test and measuring

Others

Recyclable, in line with environmental requirements and standards, and reliable
C. Construction
Construction by investment casting
D Workmanship
The workmanship have good production practice. Care are taken to ensure High accuracy and smooth surfaces
E. Certificates
- Material certificates
- Measuring reports
- Inspection protocol
- NDT reports
- Fixed certificate: ISO9001 certificate
The photos of our
Investment Casting Parts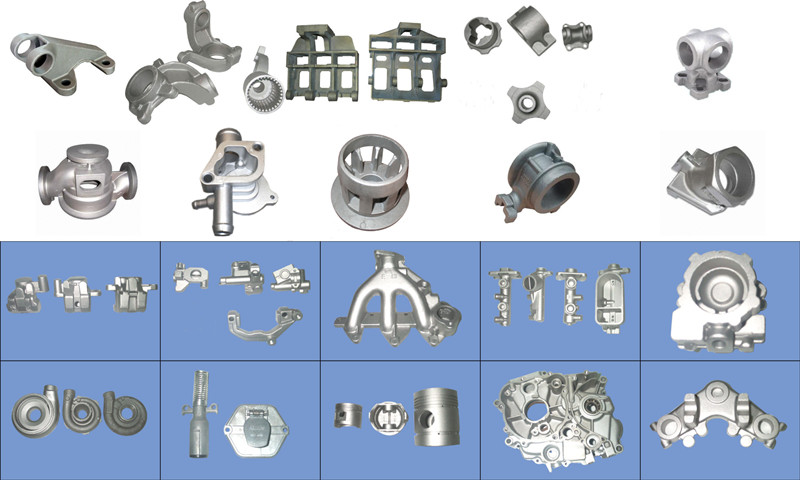 Our service
Besides above the general specifications, we can also supply some specific Machining Parts as clients' requirements.
Package and shipping
Export cartons, pallets, wooden cases, Polybags
container package and container transportation